Luxury Facial Flannel
ITEM 50720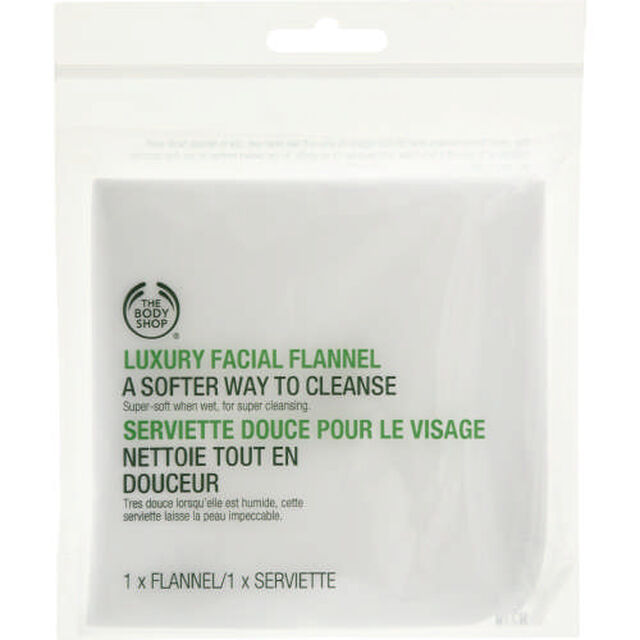 Luxury Facial Flannel
ITEM 50720
(1) Read Reviews Write Reviews
R 90.00
The Body Shop Luxury Facial Flannel is extra soft and is a great partner for facial washes. It enhances cleansing and is gentle on your skin.
Similar Products
Beauty Blender Sponge

R 90.00

Bunny Headband #ForeverAgainstAnimalTesting

R 75.00

White Headband

R 75.00

Oils Of Life Precision Eye Massager

R 255.00

Super Soft Cleansing Brush

R 210.00

Facial Mask Brush

R 210.00

Blackhead Remover

R 110.00

Luxury Facial Flannel

R 90.00

Body Polisher Green

R 85.00

Body Polisher Cream

R 85.00
Reviews
of this product
Disappointing quality.
28 July 2021
I love the feeling of this flannel on my skin. They however do not last very long, I replaced my first one after a couple of months as it started tearing from the sides. My second one is doing the same thing so I won't buy a third one.
Leave A Review
Our Community Trade Programme
Did you know we pioneered fair trade in beauty in 1987 and today we have 26 Community Trade suppliers in 21 countries around the world, benefiting 25,000 people?
We source some of the finest raw ingredients and hand-crafted accessories from the four corners of the globe.  We harness the skills of small-scale farmers, traditional artisans and rural-cooperatives who are experts in their field.  We add our expertise to create effective products that are made with love and care.