Super Soft Cleansing Brush
ITEM 234772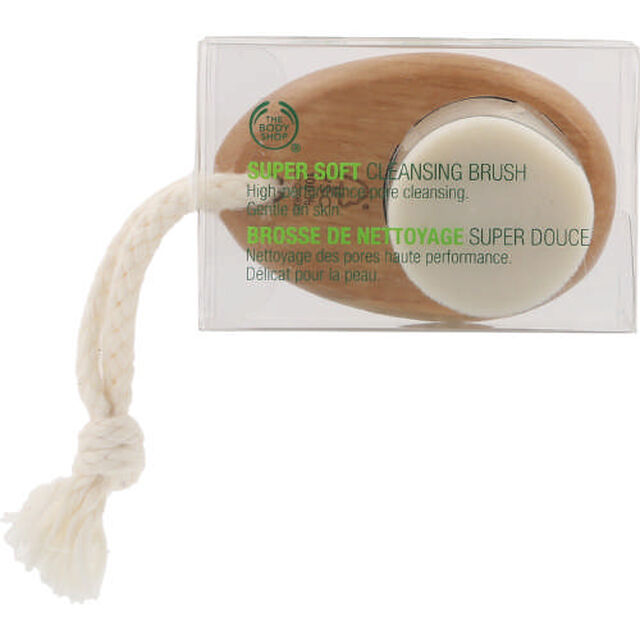 Super Soft Cleansing Brush
ITEM 234772
(1) Read Reviews Write Reviews
R 210.00
The Body Shop Facial Brush is a super soft cleansing brush that's extremely gentle and perfect for all skin types. Made with 350,000 silky-soft fibres, which are so fine, they can target even the most difficult to reach areas, to lift stubborn impurities, cleanse the skin, remove make-up and boost circulation with massage.
Similar Products
Beauty Blender Sponge

R 90.00

Bunny Headband #ForeverAgainstAnimalTesting

R 75.00

White Headband

R 75.00

Oils Of Life Precision Eye Massager

R 255.00

Super Soft Cleansing Brush

R 210.00

Facial Mask Brush

R 210.00

Blackhead Remover

R 110.00

Luxury Facial Flannel

R 90.00

Body Polisher Green

R 85.00

Body Polisher Cream

R 85.00
Reviews
of this product
Love this product
22 May 2020
This brush is so soft and perfect for skin care. It has also eliminated my need for cotton wool rounds, which I am really happy about.
Leave A Review
Our Community Trade Programme
Did you know we pioneered fair trade in beauty in 1987 and today we have 26 Community Trade suppliers in 21 countries around the world, benefiting 25,000 people?
We source some of the finest raw ingredients and hand-crafted accessories from the four corners of the globe.  We harness the skills of small-scale farmers, traditional artisans and rural-cooperatives who are experts in their field.  We add our expertise to create effective products that are made with love and care.