Vitamin E Gel Cream 50Ml
ITEM 302393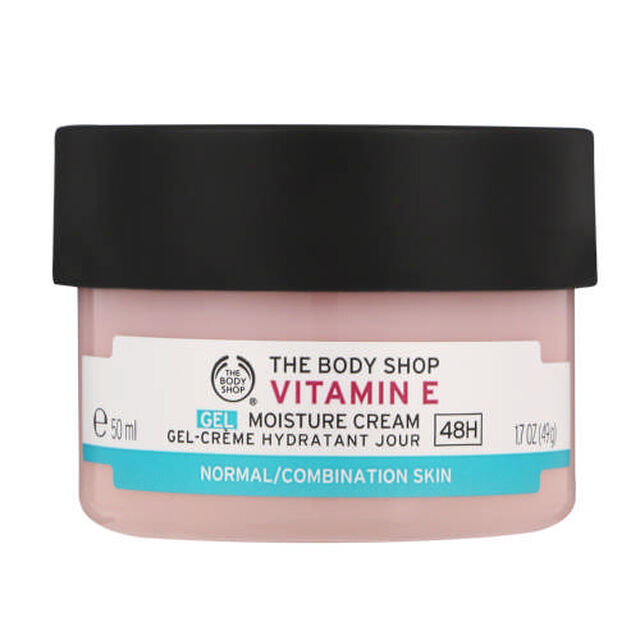 Vitamin E Gel Cream 50Ml
ITEM 302393
(4) Read Reviews Write Reviews
R 175.00
The Body Shop Vitamin E Gel Moisture Cream 50ml plumps up skin with its lightweight, hydrating formula, which includes hyaluronic acid, while also protecting it from environmental pollutants.
Recommended Products
Vitamin E Hydrating Toner 250ml

R 175.00

Vitamin E Cream Cleanser 250ml

R 165.00

Vitamin E Nourishing Night Cream 50ml

R 255.00
Reviews
of this product
Love it!
11 December 2018
Been using this for about 2 weeks, i love it! Being a gel its moisturised my face while allowing it to breath. My skin is glowing and my fine lines are more plumbed.
Works for combination skin, feels great on face. This is the replacement for the sorbet vitamin E cream.
14 January 2019
Nice on your skin and easily absorbent. I have a combination skin type and it works like the bomb and does not cause pimples. It can be used prior to foundation application with no primer needed, it also gives your foundation a dewy look.
Don't mix this with BB cream
18 April 2019
I don't usually wear makeup so this is fine for my daily use. But when I wanted to wear makeup for a wedding, putting the Body Shop's own BB cream over this resulted in little crumbs/balls all over my face. Disaster.
The perfect fit for my skin
24 January 2020
The light texture of the product ensures that it is absorbed fast into your skin. My skin is beautifully hydrated because of this
Leave A Review
Our Community Trade Programme
Did you know we pioneered fair trade in beauty in 1987 and today we have 26 Community Trade suppliers in 21 countries around the world, benefiting 25,000 people?
We source some of the finest raw ingredients and hand-crafted accessories from the four corners of the globe.  We harness the skills of small-scale farmers, traditional artisans and rural-cooperatives who are experts in their field.  We add our expertise to create effective products that are made with love and care.