Ginger Scalp Serum 50Ml
ITEM 339153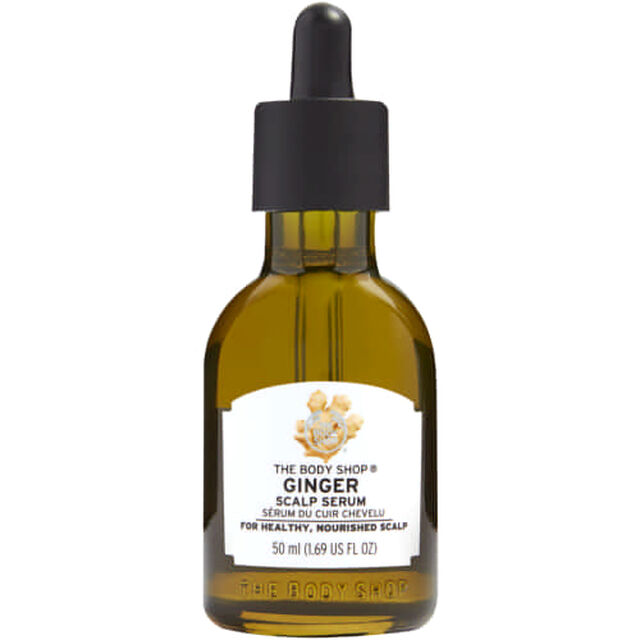 Ginger Scalp Serum 50Ml
ITEM 339153
(0) Read Reviews Write Reviews
R 235.00
The Body Shop Ginger Scalp Serum 50ml intensely nourishes and helps rebalance your scalp from excess oils and sebum, leaving it looking and feeling healthier. Enriched with ginger essential oil from Sri Lanka, white willow and birch bark extracts, this non-oily and fast-absorbing formula soothes dry scalps of flakiness and itchiness between washes.
Similar Products
Ginger Scalp Serum 50ml

R 235.00

Shea Richly Repleishing Hair Mask 235g

R 210.00

Banana Hair Mask 240ml

R 210.00

Rainforest Coconut Hair Oil 200ml

R 200.00

Ginger Anti-Dandruff Shampoo 400ml

R 200.00

Ginger Anti-Dandruff Shampoo 250ml

R 155.00
Leave A Review
Ingredients
The world is our source of beauty
INGREDIENTS
The World Is Our Source Of Beauty
All Ingredients
Ginger Essential Oil and Birch Bark Extract
Our Community Trade Programme
Did you know we pioneered fair trade in beauty in 1987 and today we have 26 Community Trade suppliers in 21 countries around the world, benefiting 25,000 people?
We source some of the finest raw ingredients and hand-crafted accessories from the four corners of the globe.  We harness the skills of small-scale farmers, traditional artisans and rural-cooperatives who are experts in their field.  We add our expertise to create effective products that are made with love and care.