Roots Of Strength Firming Shaping Serum 30Ml
ITEM 298171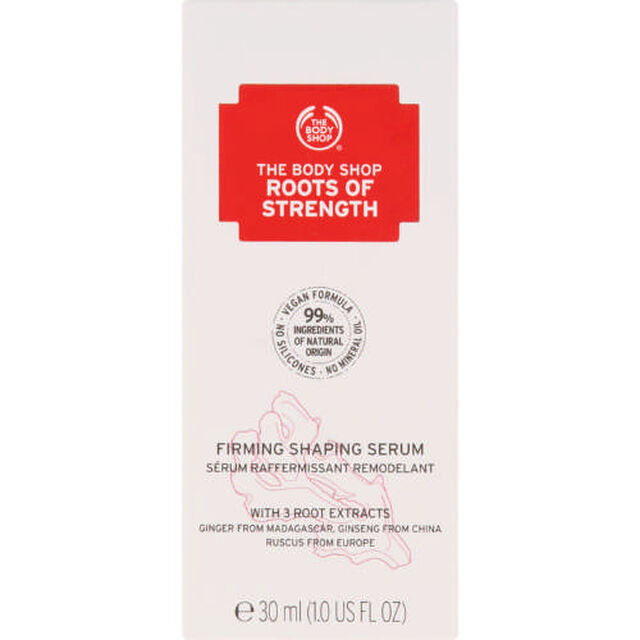 Roots Of Strength Firming Shaping Serum 30Ml
ITEM 298171
(0) Read Reviews Write Reviews
R 325.00
The Body Shop Roots of Strength Serum 30ml reduces the appearance of wrinkles and improves the elasticity and firmness of the skin. The product is perfect for customers who want to reshape and firm their skin. It contains 99% natural ingredients and was inspired by Chinese medicine. The product is enriched with 3 powerful root extracts, tightens the skin and makes it more elastic. Enjoy an immediate firming effect with wrinkles looking softer after just 4 weeks.
Recommended Products
Leave A Review
Our Community Trade Programme
Did you know we pioneered fair trade in beauty in 1987 and today we have 26 Community Trade suppliers in 21 countries around the world, benefiting 25,000 people?
We source some of the finest raw ingredients and hand-crafted accessories from the four corners of the globe.  We harness the skills of small-scale farmers, traditional artisans and rural-cooperatives who are experts in their field.  We add our expertise to create effective products that are made with love and care.