Shea Body Butter 50Ml
ITEM 952473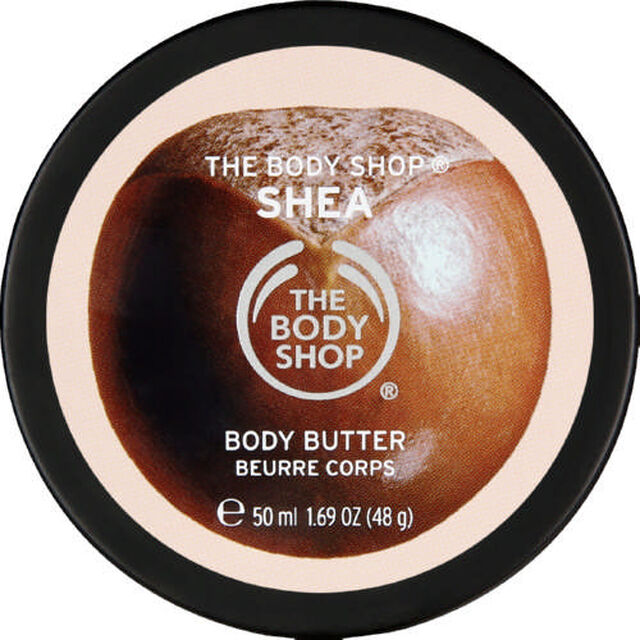 Shea Body Butter 50Ml
ITEM 952473
(0) Read Reviews Write Reviews
R 80.00
The Body Shop Shea Body Butter 50 ml is a deliciously nutty shea butter that will melt into your skin, for a richly hydrating experience. Reveal softer, fresher, nourished skin for round the clock moisture after each use. Intensely moisturises very dry skin for up to 48 hours.
Recommended Products
Moringa Body Butter 50ml

R 80.00

Satsuma Body Butter

R 80.00
Leave A Review
How to Use
Make the most of it
How to use
Make The Most Of It
Not for facial use. Store in a cool place. Unfit for consumption.
Our Community Trade Programme
Did you know we pioneered fair trade in beauty in 1987 and today we have 26 Community Trade suppliers in 21 countries around the world, benefiting 25,000 people?
We source some of the finest raw ingredients and hand-crafted accessories from the four corners of the globe.  We harness the skills of small-scale farmers, traditional artisans and rural-cooperatives who are experts in their field.  We add our expertise to create effective products that are made with love and care.